XitNotes Lotus Notes郵件轉換工具
XitNotes Lotus Notes是一套郵件轉換工具。
分類: 郵件軟體
---
Lotus Notes to Outlook or Exchange
Convert Lotus Notes directly to Microsoft Outlook or Exchange with XitNotes Classic
XitNotes has been superseded by our EddieExport product but is still available for download and purchase.
XitNotes supports conversion to Outlook 2002 and below which is not supported by EddieExport
Migrate your Lotus Notes mailbox and address book information including:
Mail and attachments, including all folders and subfolders
Archive folders (archive databases)
Calendar
To do items (tasks)
Contacts
Groups (migrate to distribution lists in Outlook Exchange)
Features of XitNotes
Single user or multiple user batch mode (license requred for each users data)
Designed by Lotus Notes specialists so your data is safe
Export all or specific views and folders
XitNotes-Classic Requirements
Updated November 17, 2011
XitNotes has been superseded by our EddieExport product but is still available for download and purchase.
XitNotes supports conversion to Outlook 2002 and below which is not supoorted by EddieExport
You must have the following installed and setup correctly:
Windows OS 32 bit or 64 bit in 32bit mode (i.e. Windows 95, 98, 2000, 2003, XP, Vista, Windows 7)
Lotus Notes 5 or above (i.e. Releases 5.X, 6.X, 7.X or 8.X)
Outlook 97, Outlook 98, Outlook 2000 (XP) Outlook 2002, Outlook 2003, Outlook 2007 or Outlook 2010 (currently 32 bit Outlook only)
Product List
Convert Lotus Notes to Outlook Exchange with EddieExport migration software. Converts mail, calendar (including recurring events), to do items, contacts and groups. Full Unicode support. Supports bulk export of NSF to PST files, date filtering, full logging, address translation and much more.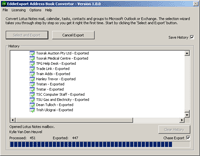 Extract Lotus Notes data and attachments. One stop rapid export / and extraction of any Lotus Notes database type. Perfect for custom database or application export. Summary and field information exported. Supports exporting of encrypted documents and attachments. View results immediately on completion of Export. With the Premium Plus edition extract embedded images and Rich Text fields to HTML.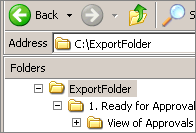 Product:
Contacts Exporter
Contacts Exporter - EddieExport Contacts Converter for windows. Lotus Notes to Outlook Exchange. Exports Contacts and Group from your Lotus Notes address book. Full Unicode Support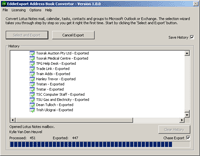 Original Classic edtion Lotus Notes to Outlook / Exchange convertor which also supports Outlook 2002 and below. NSF to PST - Convert Lotus Notes mail, calendar, tasks and contacts to Microsoft Outlook / Exchange (including attachments). All of your Lotus Notes folders are automatically exported to the same folder structure in Outlook. Still available for purchase but please note this is an older edition which has now been replaced by EddieExport.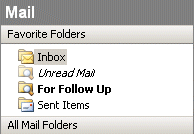 DXL to MSG conversion software. Lotus Notes DXL to Outlook MSG file convertor.
Convert / Extract LN:DI Lotus Image Files. Create TIFF files.
Product:
NotesPasswordBypass
Lotus Notes Password Prompt be gone with NotesPassword add-in software. With NotesPassword your Lotus Notes password is saved to a file in an encrypted format so you may access Notes applications without a password prompt.
Create Lotus Notes reports or export - Immediately view results in Excel, CSV or delimited text files. You decide what you want to see. All with no development required. You can even pre-format your excel output in templates you create or modify on the fly. All saved directly into ExportWiz.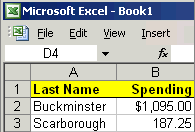 Export Lotus Notes NSF databases to CSV or delimited text files fast. Rapid export, extremely simple to use.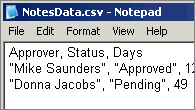 Easily Export/Import Contacts and distribution lists to/from Microsoft Outlook from Lotus Notes

Export your Lotus Notes Calendar to Microsoft Outlook today with XitCal. Conversion of your calendar entries from nsf to pst format has never been easier. Will also export to exchange server based mail files. Lotus Notes server is not mandatory (although supported) you may export with only the Lotus Notes client (Lotus Notes software on PC).
ArcNotes lets you to archive Lotus Notes mail messages to your hard drive quickly and easily directly from your Lotus Notes client. It is a Lotus Notes Add-in application. You access it from the Action menu within Lotus Notes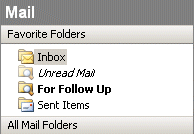 Remove local Database (NSF File) security. Remove NSF Enforce a consistent Access Control List across all replicas of this database settings.

Lotus Notes Calendar to CSV Converter
Convert NSF files to MSG. Convert email messages from Lotus Notes to Microsoft Outlook MSG files.
Product:
SharePointCsvImport
SharePoint CSV Import Tool. Allows you to import CSV files into SharePoint. Supports importing of data and attachments.