X-Win32 旗艦級PC X Server 遠端伺服器軟體
X-Win32 旗艦級PC X Server是一套群昱公司代理的遠端伺服器軟體,一款易於使用的 PC X server ,它可以幫助使用者在經歷網路或電源中斷或當機狀況時,具有重新連線的能力。
分類: 伺服器軟體
---
The Most Brilliant X Windows Display Solution for your LAN


Picture Perfect Rendering
X-Win32 has been widely used in sectors where responsiveness and razor-sharp image display are critical, such as IC Design.


Fastest OpenGL Rendering
By using the local graphics processor to accelerate OpenGL graphics, X-Win32 outperforms even the local console in rendering complex 3D graphics
X-Win32 on the Go
X-Win32 was the first PC X server able to be installed on a USB drive, enabling users to gain access to their Linux and Unix servers from any Windows PC.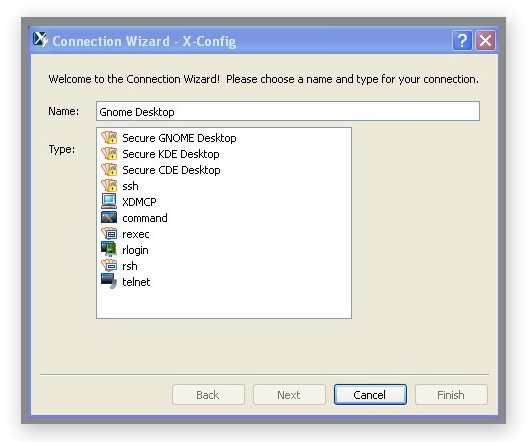 Easiest User Interface​
X-Win32 makes it simple to make different types of X Windows connections (XDMCP, REXEC, SSH, etc.) to remote Linux and Unix servers.
Best In Class Display
Convenience
| Feature | More Information |
| --- | --- |
| Desktop Shortcuts | With a single click, create a desktop shortcut for your remote X sessions. |
| Text/Graphics Copy/Paste | Besides text, X-Win32 has a built-in screen capture tool for graphics. |
| Session Folders | Sort your sessions by host, project, or any other way and save them into named session folders. |
| Session Wizard | Setting up sessions is easy wth the session wizard. |
| Session Autostart | You can store sessions in the "AutoStart" folder. Whenever X-Win32 is launched, these sessions start automatically. |
| Flash Drive Mode | X-Win32 can be installed on standard USB/flash drives. |
| Multiple Monitor Support | Display your remote desktop over multiple monitors or display different remote and local desktops on different monitors. |
| 29 Languages | X-Win32 offers localization for 29 languages. |
Security
Compliance
| Feature | More Information |
| --- | --- |
| Terminal Server Support | Install X-Win32 on Windows and Citrix terminal servers. |
| IPV6 | Compatible for all session types. |
| Section 508 compliant | Learn More. |
| 64-Bit Compatible | X-Win32 is a 32-bit program that works on 64-bit Windows machines. |
| Windows XP to Windows 10 | X-Win32 supports Windows XP through Windows 10. |
| Multiple License Options | We offer concurrent and node-locked license options. |
| Fail-Over License | You can set up a fail-over license server. |
Configuration
| Feature | More Information |
| --- | --- |
| Simple User Interface | X-Config offers many conveniences not found in any other PC X server. |
| Universal Keyboard Selection | Automatically configures to the right keyboard for any language. |
| Legacy Mode | A config setting that work for older Unix applications. |
| XML Based Session Settings | X-Win32 sessions are stored in XML files that can easily be edited. |
| Direct 2D Support | |
| Multiple Connection Options | XDMCP, rsh, rexec, SSH, telnet, rlogin |
| Xinerama Support | Useful for building wall-size displays. |
| Composite Extension Support | Transparent displays |
| PsuedoColor Support | For legacy Unix applications. |
| Render Extension | Improves the display quality of Linux applications. |
| Sound Support | Sound is supported in XDMCP mode. |
| Load Balancing | XDMCP mode provides information on the load on each server on the network. |