Sony Vegas Pro 非線性編輯軟體
Sony Vegas Pro是一套非線性編輯軟體,一個專業影像編輯軟體,剪輯、特效、合成、Streaming 一套完整工程編輯。結合高效率的操作介面與多功能的優異特性,讓用戶更簡易地創造豐富的影像。
分類: 影音製作軟體
---
超越Premiere,行家首選,適合高階專業影像剪輯
 VEGAS為了創意而生,使用最新的創意非線性編輯(NLE),新功能包含進階的 archival 工具,精密的聲音峰值表,和VEGAS Pro 智慧型手機、平板、APP連結功能。VEGAS Pro 的附加軟體包含 DVD Architect™ Pro 6 、 Dolby® Digital Professional Encoder 和FXHOME、NewBlueFX、 iZotope®的外掛元件。
SOPHISTICATED RESULTS. FROM START TO FINISH.
Video editing with VEGAS Pro 14.
VEGAS Pro 14 is your project companion from start to finish. Edit professional video and audio material in high resolution formats up to 4K. Discover workflow-optimized plug-ins for image stabilization, design dynamic titles and create custom DVDs and Blu-ray Discs. Experience a new type of creative freedom with VEGAS Pro 14.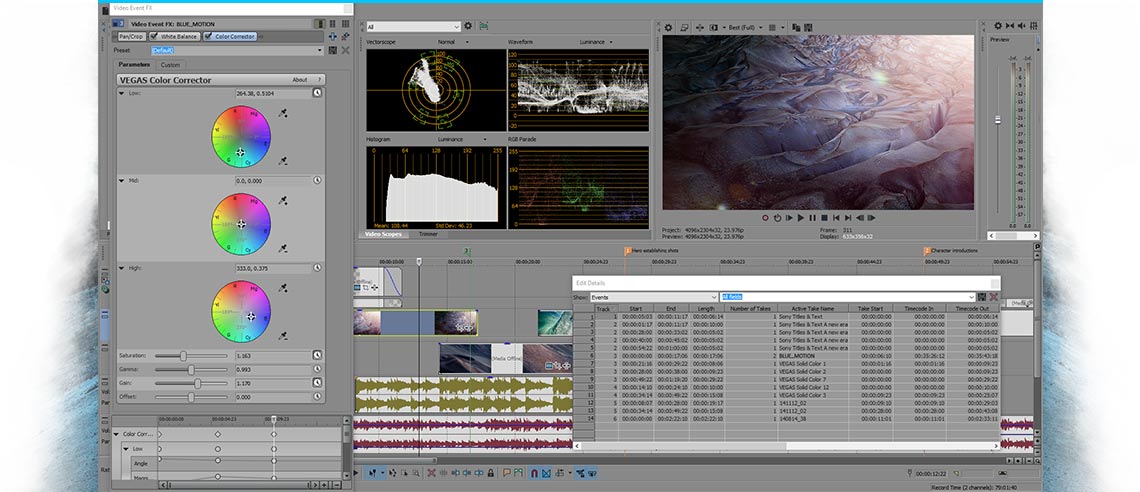 Give your creativity space to grow. VEGAS Pro 14 guides your video editing projects with its intelligent workflows and industry-leading audio editing tools, putting professional standards easily within reach. Native support for HEVC and ProRes file formats lets you place all common formats alongside one another on the timeline – even video from RED cameras.
VEGAS Pro 14 gives you more editing power than ever before. With new velocity limits, you can create fast motion that's 40 times faster than normal. New hover scrub capabilities make marking in and out points and adding footage from the Trimmer much faster and more efficient – leaving more time for your main goal: creating incredible videos.
Make shaky footage a thing of the past. Rescue material you thought was unusable and optimize it with proDAD Mercalli V4. Stabilize fisheye images or videos from your digital camera, action cam or 3D drone cam. The dynamic zoom-in function lets you create smooth, stabilized videos without impairing wide-angle shots.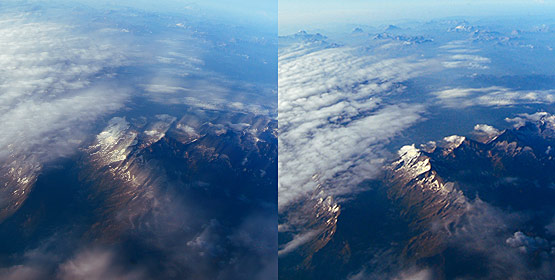 Create titles, captions and closing credits in broadcast quality with the NewBlueFX Titler tool in VEGAS Pro 14. Give your productions extra polish with sophisticated animated titles to brand your projects with your unique style.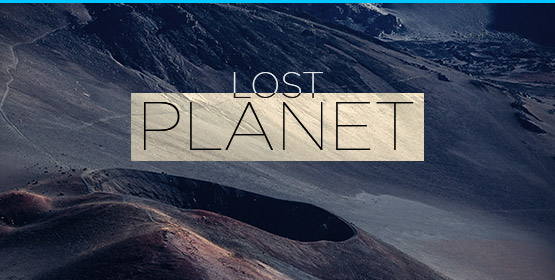 VEGAS Pro 14 supports you right from the import and through to the finished disc. The included VEGAS DVD Architect gives you full control – from label design and menu controls to encoder settings.
Import Photoshop files with multiple layers to create custom keyframe-compatible graphic animations and overlays. Comprehensive menu design and detailed encoder settings in VEGAS DVD Architect make it an indispensable tool for creating DVDs and Blu-ray Discs.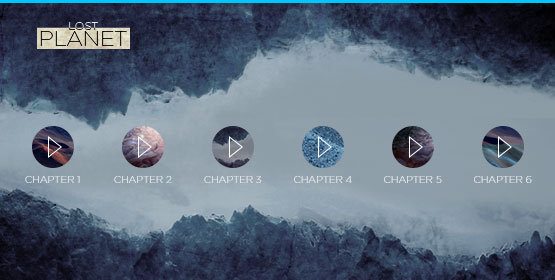 VEGAS PRO SOFTWARE COMPARISON
Whether you're a digital native, professional film producer or successful independent artist, VEGAS Pro offers the exact software version you need. This website provides an overview of the most important features found in each version. The one thing all VEGAS Pro versions have in common is that they offer incredible performance for the highest demands in video editing.
General options

Blu-ray and DVD Disc™ Authoring software

VEGAS DVD Architect

VEGAS DVD Architect

Blu-ray and DVD Disc burning from the timeline

Compatible with VEGAS Pro Connect iPad Application

Sony Wireless Adapter proxy-first workflow

Interactive tutorials

Customizable user interface

Comprehensive window docking options

Memory and recallable window layouts

Grouping tracks

Video

Number of video tracks

Unlimited

Unlimited

Unlimited

Advanced project archiving

Stereoscopic 3D editing

Masking

Bézier Tool

Bézier Tool

Bézier Tool

Simultaneous video monitoring (local and external monitor)

Video effects

Over 390

Over 390

Over 390

Intelligent upscaling

Intelligent zoom

Customizable deinterlacing tools

Vignette video effect

Color match

Color filter

NewBlueFX Looks

NewBlueFX Looks

2D and 3D video transitions

Over 200

Over 200

Over 200

3D object creation and manipulation

Boris FX 3D Objects Unit

Credit rolls / text animation

Text and title design

Nativ + NewBlueFX Titler Pro Express

Nativ + NewBlueFX Titler Pro 3

Chroma Key / Green Screen effect

Native + Boris FX Key and Blend Unit (NEW)

White Balance tool

Image stabilization

Native + proDAD Mercalli V4 (NEW)

Native + proDAD Mercalli V4 (NEW)

Motion tracking

Boris FX Match Move Unit

Automatic color match

Automatic speed adjustment for clips

40x faster playback

Primary and Secondary color correction

Professional lighting effects

Video scopes: WFM / Vector / Parade / Histogram

Support for 50p and 60p projects

Support for Open FX plugins

32-bit float video processing

SD / HD-SDI support

Support for gigapixel images

4K project support (up to 4096 x 4096)

CEA-608 closed captioning support

Support for multilayer Adobe Photoshop PSD files

Various compositing modes

3D compositing modes

Audio

Number of audio effects

Over 35 w / 5.1 FX

Over 35 w / 5.1 FX

Over 35 w / 5.1 FX

Max bit depth / sampling rate

24-bit / 192 kHz

24-bit / 192 kHz

24-bit / 192 kHz

CALM Act compliant loudness meters

5.1 surround mixing including film-style panning

Dolby 5.1 surround and stereo AC-3 encoding

Effects package folders

VST plug-in effect support

VST2

VST2

VST2

Audio envelopes

ACID loop properties support

On-the-fly punch-in recording

Seamless

Seamless

Seamless

ASIO™ driver support

Time stretching

Zplane élastique

Zplane élastique

Zplane élastique

Auto-input record monitoring

Master, auxiliary, and effects bus tracks

Multiple record takes

Red Book Audio CD Mastering / Burning

Editing and Media Management

Trimmer window with hover scrub technology

High Frame Rate (HFR) support

Resample mode selection for individual projects

Project interchange

Cursor object snapping across events and timeline

Envelope brush painting

Envelope automation recording

Smart Proxy editing

Keyboard trimming and event shuffling

Tape-style audio scrubbing

Project nesting

System wide media management

Project media tagging

A / V synchronization detection and repair

Real-time event reverse

Video track motion control

3D track motion

Application scripting

Script for grouping video and audio events

Dynamic RAM preview

Hardware / Capture / Export

HEVC file editing

Support for native ProRes

External control surface support

AJA Io Express, KONA 3x, LH, LHe, LHi, LS, and LSe support (Digital only)

Blackmagic Design HD Extreme / Extreme 3D, Intensity Pro support (Digital only)

Smart Render
系統需求
Operating system:Microsoft® Windows 7 (64-bit), Windows 8 (64-bit) or Windows 10 (64-bit)
Processor:2 GHz (multicore or multiprocessor recommended for HD or stereoscopic 3D;
      8 cores recommended for 4K)
RAM:4GB RAM (8GB recommended; 16GB recommended for 4K)
Hard drive space:500MB hard drive space for program installation; Solid-state disk (SSD) or high-speed
         multi-disk RAID for 4K media
Graphics card:Supported NVIDIA®, AMD/ATI® or Intel® GPU with at least 512MB of memory (1GB
       recommended for 4K and GPU-accelerated video processing)
Internet connection:Required for registering and validating the program, as well as for some program functions.
          Program requires one-time registration.